TV SERIES (2022) Billions Season 6 [S06] English SRT Subtitles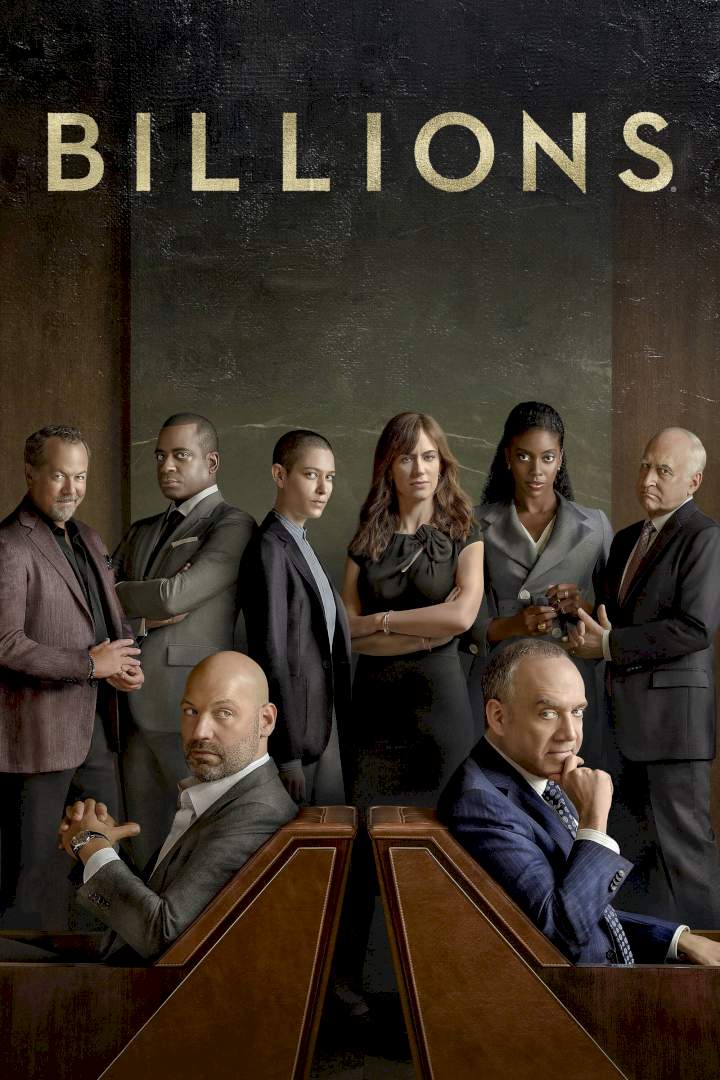 Go for broke.
A complex drama about power politics in the world of New York high finance.
Synopsis : Shrewd, savvy U.S. Attorney Chuck Rhoades and the brilliant, ambitious hedge fund king Bobby "Axe" Axelrod are on an explosive collision course, with each using all of his considerable smarts, power and influence to outmaneuver the other. The stakes are in the billions in this timely, provocative series.
Genre: Drama

Stars: Paul Giamatti, Damian Lewis, Maggie Siff, David Costabile, Condola Rashad

Release Date: January 23, 2022 (United States)
https://www.imdb.com/title/tt4270492/

---
Download SRT "

Billions

" Sixth Season Subtitles
Season 6, Episode 1 – "Cannonade"
Prince revamps the team in his image with mixed results, leading him to question if he wants to keep any of them at all. Chuck, clearing his head upstate, leads a crusade against a local blue blood. Meanwhile, Wags, Wendy and Taylor all try to wrap their heads around their new positions under Prince. Season premiere.
Season 6, Episode 2 – "Lyin' Eyes"
Prince instructs the trading floor on a new play but is met with skepticism. Taylor and Wendy try to nail down Prince's intentions, while Wags struggles to hide a conflict of interest. Meanwhile, Chuck decides to go after the entire billionaire class, first tackling the plight of the New York City doormen.
Season 6, Episode 3 – "STD"
Prince works to secure a key supporter in his bid for the games but faces an unexpected challenge when news leaks that another player is honing in on the NYC bid. Chuck investigates a mysterious run on the NYAG land bank. Taylor is forced to weigh a different kind of cost when old friends get caught in a business crossfire.
Season 6, Episode 4 – "Burn Rate"
Facing political headwinds against the Olympic Games, Prince turns to Wendy for help. Meanwhile, Scooter and Wags must work together to help secure the games. Taylor chases a holy grail play and Sacker makes a big decision.
Season 6, Episode 5 – "Rock of Eye"
With a new player at Prince Cap, the trading floor scrambles to stake out their turf. Meanwhile, Taylor makes a huge bet on a risky play and Chuck tries to bring home a worthy case but encounters an unexpected challenge.
Season 6, Episode 6 – "Hostis Humani Generis"
After a donation to the city of New York puts a strain on the firm, Prince must find fresh capital. Despite skepticism from his team, Chuck searches for a way to undermine Prince's largesse. Sacker and a competitor size each other up.
Season 6, Episode 7 – "Napoleon's Hat"
As the Commission's announcement draws near, Prince must decide just how far he'll go to secure his bid. Chuck, determined to find wrongdoing in Prince's pursuit of the games, follows a lead. Mase Carb develops a new algorithm, and Taylor uses it to their advantage. Chuck and Wendy reconnect.
Season 6, Episode 8 – "The Big Ugly"
In the aftermath of the Commission's decision, Prince encourages his team to find new investments, and Wendy prepares for the future. Feeling pressure from Philip, Taylor goes all-in on a questionable play. Rian, eager to escape work stress, comes to an unlikely arrangement with Wags. Meanwhile, Chuck uses New York politics to his advantage.
Season 6, Episode 9 – "Hindenburg"
Chuck fights to unlock the city for the people. Prince and his brain trust hatch a plan to turn the tables. After discovering an investment reversal, Taylor teams up with Philip.
Season 6, Episode 10 – "Johnny Favorite"
Senior and Chuck's friends take Chuck on a retreat to regroup. Prince looks to consolidate his wins. Wendy tries to figure out Prince's bigger picture. Sacker reckons with some old skeletons in her closet.
Season 6, Episode 11 – "Succession"
Prince's plan is put in jeopardy when Chuck unleashes a new kind of attack. Meanwhile, a discovery sets off chaos at Michael Prince Capital. Prince makes an announcement that pushes the tension between Philip and Taylor to the boiling point.
Season 6, Episode 12 – "Cold Storage"
The discovery of Prince's true plan pushes Chuck to undertake his most dangerous gambit yet, one final all-in gamble that will see the loser sent to prison.