TV SERIES (2022) Grown-ish Season 4 (S04) English SRT Subtitles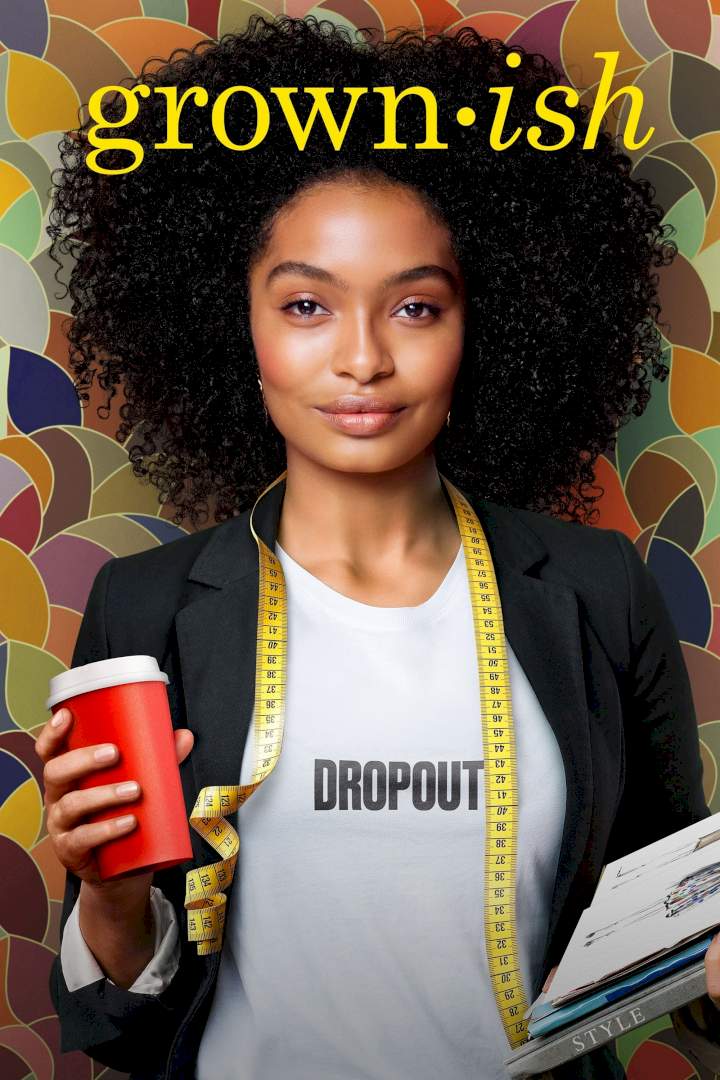 A spinoff of ABC's "Black-ish,"
Synopsis : Zoey Johnson heads to college and begins her hilarious journey to adulthood but quickly discovers that not everything goes her way once she leaves the nest, dealing with drugs, sex, and relationships along the way.
Show Type: Scripted

Genre: Comedy

Casts: Yara Shahidi, Trevor Jackson, Francia Raisa

Release Date: July 9, 2021
https://www.imdb.com/title/tt7018644/

---
Download SRT "

Grown-ish

" Fourth Season Subtitles
Season 4, Episode 1 – "Ugh, Those Feels Again"
Summer is heating up. In part one of the season four premiere, Zoey and the gang head to Mexico for a summer getaway filled with drinking games, new hook-ups, some relationship drama.. and even a wedding!.
Season 4, Episode 2 – "Drunk In Love"
While in Mexico, Zoey and Aaron find themselves in trouble following their first night out as a couple. Ana debates with Jazz about Javi and the status of their relationship. Doug and Luca continue on their excursion with two local ladies.
Season 4, Episode 3 – "Demons"
The gang finally return to Cal U after a global pandemic stalls their senior year. In order to graduate, Zoey needs to secure an internship and must face Rochelle in the process.
Season 4, Episode 4 – "Daddy Lessons"
After learning about his expulsion, Vivek dreads telling his parents about his failures. Dealing with the aftermath of Mexico, Dre questions Zoey's recent choices. Meanwhile, Doug meets Kiela, a new resident at Hawkins.
Season 4, Episode 5 – "A BOY IS A GUN"
After an unarmed Black man is shot by police, the crew reacts in different ways to the news. Kiela and Doug butt heads when she wants to use his party to raise awareness.
Season 4, Episode 6 – "Put Your Hands Where My Eyes Could See"
The crew hits the streets of Los Angeles to fight for racial justice and equality. Nomi confronts her White Fragility, while Ana and Javi reach a boiling point in their relationship.
Season 4, Episode 7 – "A Peace of Light"
When Zoey's ideas are used without credit by her boss, she debates whether to speak up and risk her internship or sit silently. Jazz seeks medical leave from the track team by going to therapy. Aaron tries to make a good impression.
Season 4, Episode 8 – "Canceled"
After Luca calls out Zoey's boss on social media, Zoey tries to regain control over cancel culture, but things backfire. Jazz and Des grow closer as Jazz teaches herself to lean on Sky less.
Season 4, Episode 9 – "You Beat Me to the Punch"
At a luau party with the crew, Zoey accepts Luca's career advice, making Aaron uncomfortable. Doug and Kiela navigate a roadblock in their relationship, while Vivek tries to help Nomi and Ana take their minds off the LSATs.
Season 4, Episode 10 – "It Was Good Until It Wasn't"
The gang deals with the fallout of the explosive events that took place at the luau: Aaron must deal with the accountability of his actions at the party, Zoey turns to Pops and Ruby for advice, and Ana and Vivek do their best to keep the secret of their hookup under wraps. Jazz struggles with her feelings for Des. Nomi processes her run-in with Phil.
Season 4, Episode 11 – "Movin' Different"
After experiencing a hit-and-run, Ana is faced with a political and ethical dilemma, which leads her to seek advice from an unlikely source. Aaron is hounded by a freshman student who wants to see him make something special of their midnight class. Doug and Kiela experience a new obstacle in their relationship.
Season 4, Episode 12 – "Mr. Right Now"
With her baby daddy Phil back on the scene, Nomi debates how involved she wants him to be in Luna's life. Zoey tries to mend the friendship between Luca and Doug as an attempt to improve her internship experience. Vivek feels guilty after lying on his resume. Jazz struggles to accept how Des presents himself.
Season 4, Episode 13 – "OK Not to Be OK"
Jazz resumes therapy after a series of setbacks, causing her to grapple with cultural and personal perceptions surrounding mental health. Ana and Aaron innocently reconnect over their past, which makes Zoey and Vivek spin out.
Season 4, Episode 14 – "The Revolution Will Not Be Televised"
Tensions are high between Zoey and Luca as they rush to design a new line for Anti-Muse after a famous fashion collaborator wants to check it out. Aaron is asked to give a presentation on his Afro Salon but is put in a tough position when CalU asks him to make adjustments. Ana and Nomi explore local law schools and unexpectedly run into a friend.
Season 4, Episode 15 – "Can't Let You Go"
Jack and Diane come visit Zoey on campus for a school project. Meanwhile, Zoey and Luca try to figure out their working relationship. Tensions rise between Kiela and Doug.
Season 4, Episode 16 – "Live Your Life"
The crew rallies around Vivek when tragedy hits close to home. Old flames get closer when surrounding events make them take a hard look at their own lives.
Season 4, Episode 17 – "Laugh Now Cry Later"
Zoey and Aaron's relationship is put to the test when she has to decide between a new job opportunity or following Aaron on his new career adventure. Ana is unsure about what to do before starting law school and leans on an old love for advice. Doug's feelings for Jazz grow.
Season 4, Episode 18 – "Empire State of Mind"
It's graduation, and the Johnson family wasn't going to miss Zoey's big day! The crew comes together to celebrate their four years together and toast their post-graduation plans.